Department Of Persian
In Nizam College the Department of Persian is as old as the College itself, being one of the First Departments to start functioning in 1887. The Department has been handling Persian Language classes for the courses as Second Language and Classical Language offered by the College since the days of its inception. In the initial years, only Intermediate and undergraduate level were held in the college. The Intermediate classes were discontinued in the 1960's and only undergraduate courses were being offered by the college. The department of persian since then has been teaching second language course and classical language as an optional for the degree courses. The department has thus moved with the times in reviewing its syllabi and updating its strategies from time to time. The conferment of Autonomy to the College in 1988-89 provided the academic freedom to the department to frame its own syllabi for Second language which is taught through four semesters of B.A., B.Com., B.Sc., courses and for the classical language (optional) through three years of the B.A. Course.
The review of the syllabi for the under graduate courses is a continuous process and the Board of study constituted by the department is the supervising and ratifying body, that meets annually for the purpose. The College has also adopted the semester system of teaching and evaluation.
In 2005, Department was organized a extension Lecture by visiting professor from Mash-had University Iran, Dr. Mohammed Jaffer Yahaqqui and In 2008 celebration of 120 years of college. The Department was organized a Educational Stall, and displayed calligraphy charts (different kinds of writings in Persian) and Books, Encyclopedia etc.
In 2011 Department was organized one week orientation programme for students and also for Teaching Faculty Resource person is visiting professor from Azad University, khurasan province, Iran. Prof. Sayeed Roz bahani. Plan of action five years of department is coming to Introduce new course. The course has been framed as communicative skills in Persian language because it is useful in areas of travel & tourism, Research Assistant, tourist guide, etc.
NAME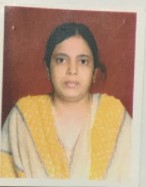 Fouzia khatoon,MA Ph.D
Assistant Professor(Contract)

This is FOUZIA KHATOON working as Assistant Prof. of Persian, Nizam College, Basheerbagh, Hyd. I have completed my MA in Persian from Osmania University. I have been part of Osmania University since 18 Years. I joined Nizam College in the year 2021 on transfer from Osmania University College for Women's Koti in Persian Department. I have 5 Publications in reputed Journals I'm specialised in Persian grammar and well versed in Poetry. My thesis is named a critical addition of diwan-e-adil which contains the works of poet Adil, a famous Persian Poet. It also speaks about the development of Persian language and its literature and also shows evolution of Ghazal. It mentions about different genere of Adil.
Mohammed Abdul Ali,NA
Asst. Prof(Part-Time)Faculty

Gallery