Message from Placement Officer
Greetings and welcome to Nizam College Placement Cell. Nizam College established in the year 1887 and has unique distinction of being older than Osmania University. Its alumni have distinguished themselves nationally and internationally in various spheres of life and are spread far and wide around the world. Through its existence of over ten decades, it has shown remarkable progress and sustained as integrated development of all sections. It has significantly contributed to the academic and economic development of not only region but also country.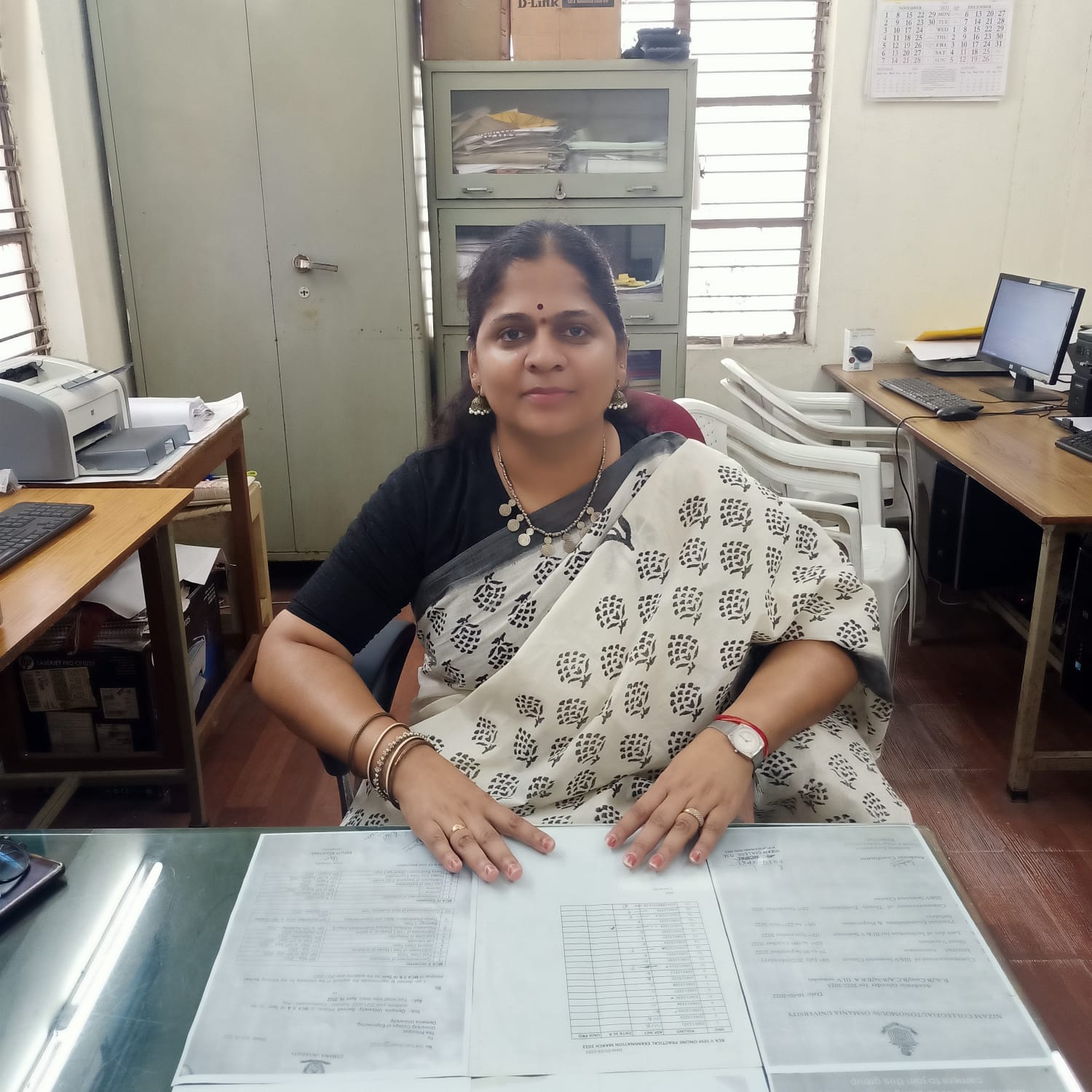 Ms. S. Sravanthi,M.Sc(CS), MTech(CS) , Nizam College(A), Osmania University. She has been teaching in the department of Informatics as an Assistant Professor( c) since 01-04-2004 and appointed as Head of the same department from 23-07-2020 to 23-07-2022 . She has received MTech(CS) from IETE Delhi, MSc(CS) from MDU Rohtak
About Placement
Nizam College has a career Guidance and placement cell for last 16 years. It was started in December 2004. Nizam College has a glorious history of more than 130 years and continues to strive for excellence even today. It produces graduates and post graduates and doctorates of high caliber who are sure to be an asset to any employer. The Centre provides pre-placement training in soft skills to all UG & PG final year students to enable them to acquaint to the present corporate necessities. The center helps students to face interviews & get jobs of their choice
The center is a unique institutional arrangement in the campus primarily motivated to empower the student community in particular the needy and the poor in terms of providing training and securing a job at the end of the final year. Offering information, advice, guidance and support for job-seeking students is considered a primary responsibility of the placement cell.
Nizam College is registered with TASK (Telangana Academy for Skill and Knowledge) during the academic years 2015-2016, 2016-2017 and 2017-2018. TASK is a non-profit organization created by Government of Telangana for bringing synergy among institutions of Government, Industry & Academia with an objective of offering quality human resources and services to the industry. TASK is facilitating the students by giving training to get the jobs in different companies.
The Placement and Training Center is provided with a well-equipped office headed by a Placement officer, who is further assisted by an Assistant placement officer.