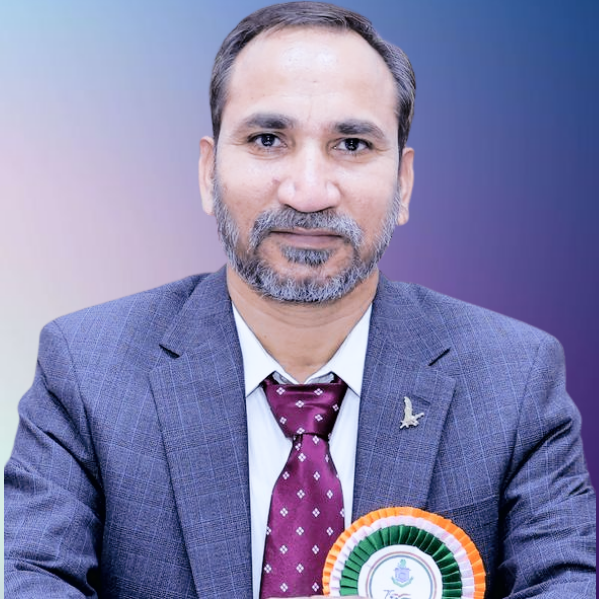 Prof. B BhimaM.Sc., Ph.D.
Director, Centre for Microbial and Fermentation Technology Head, Department of Microbiology
Former Visiting Faculty (Univ. Penn., USA)
Principal,Nizam College

You will find on our site the various resources, courses, and the rich faculty we have. I invite you to explore our site and see the unique character of our college. Established in the year 1887 it has the unique distinction of being older than the parent University. Its alumni have distinguished themselves nationally and internationally in various spheres of life and are spread far and wide around the world. With a sprawling campus of nearly 24.4 acres and placed in the heart of the city just about 2km - 5km from the Railway stations in and around the city. And about 4km to 5km from the inter district/city/state bus stops. It is a multi-faculty and multidisciplinary college offering varied courses in the fields of Humanities, Arts, Sciences, Social Sciences, Commerce and Business Management and Computer Sciences.
Our policy of imparting education has always kept in mind the changing concerns of the society. True to the vision and mission that we set for ourselves our college continues to be a center of excellence in education and research and is considered a reputed institution of higher education in the country. It is a preferred institution of higher education both among the national and international student community. We have a highly qualified faculty that takes up serious dedicated research and has published both at home and abroad. They share their invaluable knowledge and experience with the stakeholders and the reputed list of alumni indeed vouches for it.Your exploration of the college website may open up opportunities of learning, seek consultation and advice from the faculty and of course get inspiration to excel.
Prof. B. Bhima, joined Osmania University services as Assistant Professor in 2004 and completed Ph.D. (2009) in Microbiology from Osmania University. After a brief Post-Doctoral stint in University of Pennsylvania, USA he joined back the university service in the Department of Microbiology. His present research interest lies in the development of efficient microorganisms for probiotic applications and biofuel. He has 20 years of teaching experience and research experience. He served as Associate Professor from 2016-2019 and was promoted as Professor in the year 2019. Till now Prof. Bhima published 40 research articles, 8 book chapters, 1 book and presented over 50 papers (oral and poster presentations) during various National and International Conferences. He is a recipient of several awards such as HUPO Young Scientist Award-2007 by Human Proteome Organization, SAB-Young Scientist Award-2012 by the Society for Applied Biotechnology, Research Excellence award 2013 during Indo global education summit, by Indus foundation, Young Researcher Award by OMICS group, USA and International travel grant award (2007) by the Department of Biotechnology (DBT), Govt. of India. He visited countries like South Korea, Thailand, USA and Indonesia for scientific interactions and chaired the scientific sessions during prestigious national and international conferences of reputed scientific societies. Prof. Bhima is a life member of ISCA, AMI, BRSI, PAi, MSI and SAB. He has successfully completed 6 research projects of national funding agencies and 2 are ongoing which are funded by DST-PURSE and ICMR. He has been instrumental in several developmental activities at the Department of Microbiology and Faculty club of Osmania University as a Head for 6 years and General Secretary for 3 years, respectively. As a convener, Prof. Bhima successfully organized one national conference, one national seminar and one international conference. His overall efforts were recognized by Telangana state government and honoured with the prestigious meritorious teacher award on 5th September, 2015 (Teachers day) and in the year 2018, he was awarded Young Investigator Award by Probiotic Association of India at AIIMS, New Delhi from. He has established a research centre, 'Centre for Microbial and Fermentation Technology' (CMFT) under MHRD RUSA-2.0. As a Director of centre, he was successful in developing the centre with state-of-art modular lab with high end instruments. In 2022, he was meritoriously awarded the 1st Vice Chancellor Research Award. Prototype products developed at the centre were launched by Hon'ble Vice Chancellor Prof. D. Ravinder in 2022. Prof. Bhima took charge as Principal of prestigious Nizam College, Hyderabad on 11th May, 2022.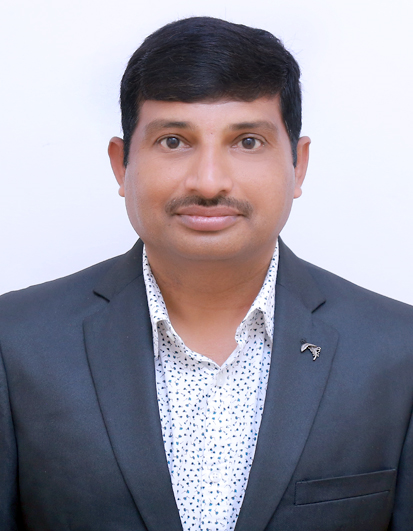 Dr. G.Upender Reddy,
Vice-Principal,Nizam College

At the outset, the Vice-Principal wishes to congratulate all the students who secured the admission in the Ist year of U.G. as well as the P.G courses,and also likes to thank all the stake-holders for their over-whelming cooperation.
Dr. G.Upender Reddy, Associate Professor, Department of Mathematics, Osmania University, and I have published eighteen research papers in National and International Journals.
Also worked as Assistant Professor of Mathematics in Department of Mathematics & Humanities, Mahatma Gandhi Institute of Technology(MGIT), Gandipet, Hyderabad. In MGIT I was Deputy In charge for Academic and Examination Section for four and half years.In charge Head, Department of Mathematics, Nizam College from 19.12.2013 to 10.06.2016.
Also worked as a Programme Officer, Unit I, National Service Scheme(NSS), Nizam College(A), Basheerbagh, Hyderabad from 06.02.20114 to 11.07.2018.
888888888
It is the body which reviews the academic performance and progress of the College. It meets regularly to ratify the changes in syllabus and other such matters. The composition of the present Academic Council is as follows:
Academic Council of Nizam College performs the following functions as per the UGC guidelines:
Scrutinize and approve the proposals of the Boards of Studies with regard to courses of study, academic regulations, curricula, syllabi and modifications thereof, instructional and evaluation arrangements, methods, procedures relevant thereto etc..
Make regulations regarding the admission of students to different programmes of study in the college keeping in view the policy of the Government.
Make regulations for sports, extra-curricular activities, and proper maintenance and functioning of the playgrounds and hostels.
of study.
Recommend to the Governing Body institution of scholarships, studentships, fellowships, prizes and medals, and to frame regulations for the award of the same.
Advise the Governing Body on suggestions pertaining to academic affairs made by it.
Perform such other functions as may be assigned by the Governing Body.
comm