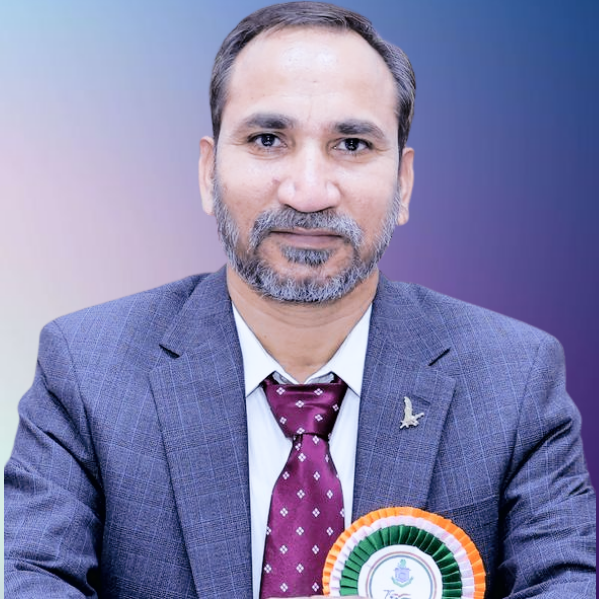 Prof. B BhimaM.Sc., Ph.D.
Director, Centre for Microbial and Fermentation Technology Head, Department of Microbiology
Former Visiting Faculty (Univ. Penn., USA)
Principal,Nizam College

Dear Students,
Warm greetings and welcome you all to a prestigious and historical Nizam College for the academic year 2023-24.
Being a prestigious and historical college, Nizam College has always stood as a symbol of academic excellence, fostering growth and providing a nurturing environment for our students to flourish.
At Nizam College, we believe that education goes beyond the confines of textbooks and classrooms. Our institution is a melting pot of diverse cultures, ideas, and aspirations, where we foster holistic development and encourage intellectual curiosity. Our dedicated faculty members are committed to imparting knowledge, instilling critical thinking, and nurturing talents, aiming to shape well-rounded individuals who will make meaningful contributions to society.
I urge each one of you to embrace this opportunity with enthusiasm, dedication, and a thirst for knowledge. This college offers a multitude of resources, ranging from state-of-the-art facilities to an extensive library and various extracurricular activities. I encourage you to explore and make the most of these resources, as they will aid in your personal and academic growth.
I assure you that the college administration has taken all necessary precautions to ensure a safe and secure environment for your studies. Your well-being remains our utmost priority, and we will continue to adapt and evolve to ensure a seamless learning experience.
As we embark on this new journey together, I encourage you to forge friendships, collaborate with your peers, and actively engage in the vibrant college community activities. Participate in clubs and events that align with your interests, as they offer invaluable opportunities for personal growth, leadership development, and lifelong friendships.
I am confident that this academic year will be filled with endless possibilities and remarkable achievements. Let us approach it with resilience, determination, and a commitment to excellence. Remember, the journey may be challenging at times, but with perseverance and the support of our college community, you can overcome any obstacle and reach new heights.
Once again, I extend my warmest welcome to you all. Let us make this academic year a memorable one, filled with knowledge, growth, and countless moments of joy. Together, let us create a brighter future.
Wishing you all a successful and rewarding academic year!
Warm regards,
Prof. B. Bhima
Principal, Nizam College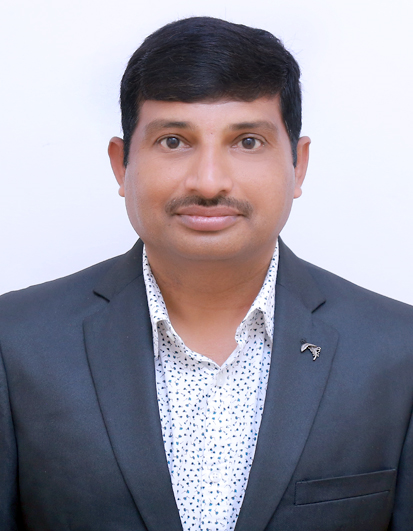 Dr. G.Upender Reddy,
Vice-Principal,Nizam College

At the outset, the Vice-Principal wishes to congratulate all the students who secured the admission in the Ist year of U.G. as well as the P.G courses,and also likes to thank all the stake-holders for their over-whelming cooperation.
Dr. G.Upender Reddy, Associate Professor, Department of Mathematics, Osmania University, and I have published eighteen research papers in National and International Journals.
Also worked as Assistant Professor of Mathematics in Department of Mathematics & Humanities, Mahatma Gandhi Institute of Technology(MGIT), Gandipet, Hyderabad. In MGIT I was Deputy In charge for Academic and Examination Section for four and half years.In charge Head, Department of Mathematics, Nizam College from 19.12.2013 to 10.06.2016.
Also worked as a Programme Officer, Unit I, National Service Scheme(NSS), Nizam College(A), Basheerbagh, Hyderabad from 06.02.20114 to 11.07.2018.
888888888
It is the body which reviews the academic performance and progress of the College. It meets regularly to ratify the changes in syllabus and other such matters. The composition of the present Academic Council is as follows:
Academic Council of Nizam College performs the following functions as per the UGC guidelines:
Scrutinize and approve the proposals of the Boards of Studies with regard to courses of study, academic regulations, curricula, syllabi and modifications thereof, instructional and evaluation arrangements, methods, procedures relevant thereto etc..
Make regulations regarding the admission of students to different programmes of study in the college keeping in view the policy of the Government.
Make regulations for sports, extra-curricular activities, and proper maintenance and functioning of the playgrounds and hostels.
of study.
Recommend to the Governing Body institution of scholarships, studentships, fellowships, prizes and medals, and to frame regulations for the award of the same.
Advise the Governing Body on suggestions pertaining to academic affairs made by it.
Perform such other functions as may be assigned by the Governing Body.
comm