Department Of History
Nizam College, the premier institution of Hyderabad, was established in 1887 A.D. which was affiliated to the Madras University. Later it became a constituent college of O.U. The 'History' in the college, was started right at the inception of the college. The Under-Graduate Course in History was as old as the College itself. The eminent persons such of Gulam Yazdani of Deccan History fame, Haroon Khan Sherwani of Qutub Shahi's fame, Maremanda Rama Rao of kakatiya fame, Prof. Srinivasa Chary, Prof. Ramayanam Narsimha Rao, Prof. P. Sreerama Sarma, Prof. Sarojini Ragani and Prof. Y. Vaikuntam etc., have adorned this Department.
NAME

Dr. P. Ramesh,M.A, M.Phil, Ph.D
Asst.Prof.&Head

Dr. PANNEERU RAMESH from Department of History, Nizam College with 24 years of teaching experience. He has awarded Ph.D Degree in 2009 and M.Phil in 1998 both from Osmania University. Total 8 Ph.D. SCHOLARS were supervised by him. He has published 14 research papers in English, 16 research papers in Telugu, 5 Books in English, and 6 books in Telugu.
TEACHING EXPERIENCE
1993 to 2013 - as a Academic Counsellor in History, Dr. B.R. Ambedkar Open University Study Centre, Jangaon, Dist. Warangal.
1993-94 Junior Lecturer in Preston Junior College, Jangaon, Dist. Warangal. .
1993-94 Degree Lecturer in Pragathi Degree College, Thirumalagiri, Dist. Nalgonda. .
1999-01 Academic consultant in University College for Women, Koti, Hyderabad. .
2001-02 Academic consultant in P.G. College of Secunderabad. .
2003-05 Academic consultant in University College of Women, Koti, Hyderabad. .
2009-11 Academic consultant/Assistant Professor (C) in University College of Arts & Social Sciences, O.U. Hyd. .
2011-13 September-24th Academic Consultant/Assistant Professor (C) in University College for Women, Koti, O.U. Hyd. .
25th September, 2013, Assistant Professor, Department of History, Osmania University, Hyderabad. .
PAPERS BEING TAUGHT AT PG & UG LEVEL:
Contemporary History of India.
Tribal and Peasant Movement in India.
History of India.
Modern History of Telangana.
History of Modern World.
Ancient Civilizations.
Historiography and Historical method.
Indian National Movement.
MEMBER IN PROFESSIONAL BODIES
Telangana History Congress.
Andhra Pradesh History Congress.
South Indian History Congress.
Indian History Congress.
ADMINISTRATIVE EXPERIENCE:
NSS Unit Committee Member, UCA&SS, Osmania University, during 2009-2011.
Selection Committee Member, Shankarlal Dhanraj Signodia College of Arts & Commerce, PG Centre, Charkaman, Hyderabad, during 2016-2018.
Member in Board of Studies UG and PG, Department of History Osmania University, Hyderabad during 2016-2018.
Student's Advisor, Nizam College during 2018-2019.
External member in selection committee for the Project fellow of Dr.B.Lavanya , Asst.Professor, Department of History, OU from March 2018 to June 2018.
Sub committee member Public Libraries- State Level Book Selection Committee, Govt. of Telangana from 25-05-2018 to 29-05-2018.
Head of the department of History , University College for Women,Koti from October, 2013- December ,2017.
Head of Department of History, Nizam college,OU with effect from 02-01-2018.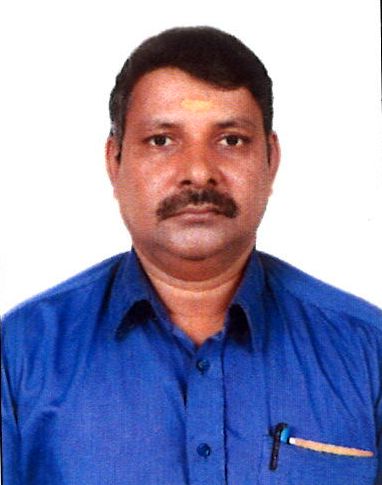 Dr.K.Paandaiah,MA,M.Phil,Phd,APSET.
Asst.Prof(Contract)

I am Dr.K.Paandaiah,graduated from Osmania University,Mphil from PSTU.Done my PhD from Osmania University.Specialization in Medieval Education system.I worked as a project fellow in UGC DRS SAP for 5years in Department of History.I have 20years teaching experience in Arts College and University College of Women,Koti.In UCW I worked as NSS Programme officer for 8years and also a Discipline committee member ,college NAAC committee member .Under my Supervision 2students received state best NSS volunteer award.I participated in 50 national and International seminars and published 25papers in National and International recognized journals.Recently I have published a book named Education system in Vijaya Nagara period.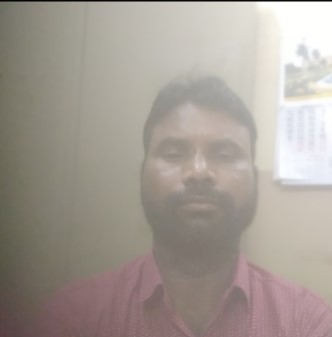 Dr Surepalli Venkataratnam,M.A. PhD.,NET, SET.
Asst.Prof(Contract)

Dr.S.Venkataratnam.dept of History, Nizam College I did MA, PhD from Osmania University , i got qualified NET and SET.i have total 19 years of teaching experience, several papers published in various journals, iam a editor of the Readings in modern Telangana History vol-1 Iam a co-author of the Telangana
Gallery