Department Of Psychology
Psychology is a science that seeks to understand behavior and mental processes and a profession that applies empirical knowledge to improve the lives of people. Psychologists study the intersection of two critical relationships - one between brain function and behavior, and other between the environment and behavior. Because it is a scientific discipline, psychologists follow scientific methods, using careful observation, experimentation, and analysis.
The Department of Psychology, Nizam College which was established in 1963 was the only department to offer psychology as one of the optional at B.A. for boys in twin cities. The department offers an undergraduate course. The strength of students enrolled in B.A. I year is 120 as the subject of psychology is offered with four different combinations namely Psychology, Sociology and Marketing; Psychology, Sociology and Philosophy; Psychology, English Literature and Marketing; and Psychology, English Literature and Philosophy. Currently, the department has three teachers and one lab staff (Under Earn while Learn Scheme). The department has a well qualified staff with a rich research experience and an equal proficiency in extension activities of testing and counseling.
The department also runs a Counseling centre which was initially established in the year 1984. It is the only department under Osmania University to offer psychological counseling even to boys. University offered one time Grant in 1991 and Counselling centre restarted as Centre for Counseling and meditation in 1997. Later, under Centre of Potential Excellence (2005), "Psychological Testing and Counseling Centre" was sanctioned.
NAME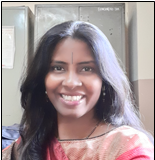 Mrs S Swapna Jyothi,M.Phil MA., (PhD)
Assistant Professor(Part-Time)

"A career set forth with passion and continuous learning builds an eternal peace in one's life, believing in this statement as secret for success- I have started to put my steps looking up for the passionate society . I am pursuing my Ph.D in Psychology with a passion to address the needs in multi-disciplinary streams where Educational, Social, Industrial Psychology, in addressing the issues related to Educated Unemployed-a Psychosocial cause which is hindering the youth from developing self and the esteemed country. Masters in Psychology from OU College for Arts and Social Sciences, Osmania University, Graduation in Psychology, Mass Communication and Political Sciences, from OU College for Women, Osmania University, throughout my education while learning I always believed being pragmatic which are my key principles that I apply in my every class. While teaching and learning, I have served the students at various departments and also initiated counseling as a core area for developing personality, self with a holistic approach. An active host and organized many seminars at national level and holds a healthy role in public speaking.
"My experience lies not just in teaching as a routine but I count myself as one who is keen in industrial knowledge who not only learns but also guides by serving many organizations like International NGO, Save the Children, & other national NGOs, companies working for underprivileged in the areas of Educational Psychology, Social Psychology Research, Learning and Development.
Tech savvy and a believer in learning advance technology to introduce best practices into teaching and learning, Research and development stepping up to take up necessary challenges in the virtual world.
My dedication for life events have inculcated a motivation in for further taking up education for pursuing Clinical Psychology. Focused in the enrichment of student's life driven with passion in overall development.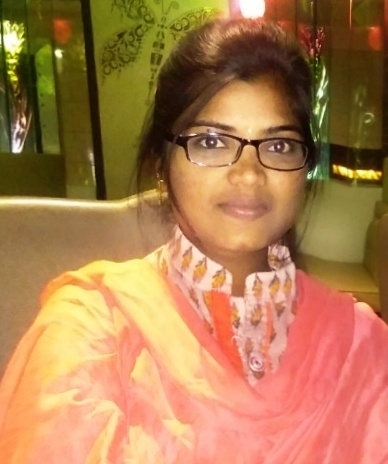 Ms B Shirisha,MBA, MA[Eng], B.Ed
Lab Assistant

I, B Shirisha working as a Lab Assitant in the Department of Psychology since 2013- till date. My Qualification is B.Com, MBA.
Gallery