Department Of Marketing
The Department was established under 'UGC scheme' in the year 1996. Under this scheme the Course ran for 5 years, later it was taken as a 'First Self Finance Course' by the College. Marketing course offers a holistic and futuristic approach to media, man and society. Significant features of the course are to emphasise on inter disciplinary approach to advertising, personal selling, sales promotion, sales management and public relation in addition to psychology, sociology & English literature.
The course also includes computer related skills like multimedia , internet , web designing and communication media skills.On job summer training at the end of 2nd semester, 4th semester and 5th semester in reputed advertising agency sales organization is a part of the course.The objectives of the course are to equip students for self employment as entrepreneurs and seek employment in challenging business areas such as advertising, sales promotion, sales management, public relation and to impart knowledge and develop skills among under graduates in the field of marketing communications in different media with the help of professional and experienced people in the field of marketing, communication and multimedia.Multimedia companies like, Neeraj Multimedia Lab, Anilions Lab which are specialized in multimedia area are constantly on the lookout for students with marketing and multimedia for their popular adword profile and animation. Our students stand a better chance in such companies.Marketing is about creating and maintaining exchanges of value between an organisation and its customers that are both satisfying to the customer and help achieve organisational objectives. The programme offers students from different cultural and educational backgrounds and provide them opportunities to develop their marketing potential.
NAME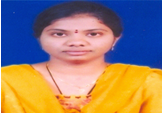 Mrs. A. Swathi,MCA,MBA, M.Tech
Asst. Prof (Contract) & HOD

A.Swathi is I/c Head & Assistant Professor (c ) in Department of Marketing, Nizam College. Her Qualifications MBA,MCA . She teaches UG course and also handled Multimedia course. She has Published International paper at IJRIT VOLUME 6 "A Secure Payment Scheme With Low Communication And Processing Overhead For Multihop Wireless Network". She participated a Two day workshop to "Train New Entrant Lecturers" Organised by Vijaynagar colleg e of Commerce In Association with Indian Accounting Association ,Hyderabad Chapter, Sponsored by SRC OF ICSSR. She Attended "An Out Reach Programme On World Wide Web & Social Networking "at Raja Bahadur Venkata Rama Reddy Degree College(RBVRR).She Participated a Seminar on "Commodity Markets and Risk Management" At Bhavans Vivekananda college of science Humanities & Commerece,Sainikpuri. In Association with Indian Accounting Association Hyderabad Chapter. She Participated one day National Symposium on " Rural Industralization With Special Reference to Micro, Small & Medium Enterprises Sector" Organised by Government Degree College Khairtabad,Department of Economics .She Participated one day National Seminar on "States of Schedule Tribes in Telangana Region " held at Nizam College and presented a a paper on "Historical Perspective and Future Prospects of Telangana ". She Participated Two Day National Seminar on "Participation of Women And Inclusive Development " At MALD Govt Arts ,Sciences College Gadwal and presented a paper "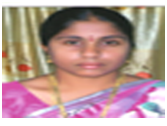 Mrs. A. Lakshmi,M.Com, M.B.A, MPhil,PGDCA, (PhD)
Asst. Prof (Contract)

MCom (Marketing), M Phil,MBA, PGDCA,(Phd). She was awarded her M Phil in 2010 Her Specialization is Marketing Management and areas of Interest are Entrepreneurship development, Management of Sales forces, Service Marketing and Advertising Management. She teaches both UG&PG Courses apart from the various add on courses being offered by department of Marketing. She held several administrative posts in the college including editor for college handbooks, NAAC Steering committee member for UG admissions committee etc. Presently Course Coordinator of "Certificate Course in Advanced Multimedia skills And Certificate course in Computer Application and Basic skills" .She has presented 3 National papers and 1 international paper. She has published one course material book for certificate course students of Nizam College. She has participated a Two day workshop to train new entrant lecturers was held on 27 & 28 September 2014 Organized by vijayanagar colony, Hyderabad. In Association with Indian Accounting Association, Hyderabad chapter Sponsored by SRC of ICSSR .She has participated a National seminar on "Commodity markets & risk management" conducted by Bhavans Vivekananda college of science humanities and commerce, sainikpuri, secbad. In Association with Indian Accounting Association, Hyderabad chapter. RBVRR womens college Affiliated to ou Reaccredited grade (a) by NAAC, a college with potential for excellence selected by UGC is an outreach programme she has participated a "World wide web and social networking for beginners from 1-12-2014 to 6-12-2014.She has presented a paper at Government degree college, Khairtabad at national symposium on "Rural Industralization" with special reference to micro, small and medium enterprises sector in the growth of Indian economy She has participated 20th&21st feb2015,twodays National seminar was organized by Department of Economics and presented a paper on "Participation of women Inclusive department" Till today she have 8 national publication and 2 International publication and modulated book which is used a course national for certificate courses.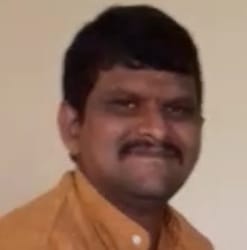 Mr N Koteshwar Rao,M.Com
Lab Programmer

Mr N Koteshwar Rao working as a Lab Programmer since from 2010, in the department of Marketing Multimedia lab and IQAC Cell since 2018 onwards.
Gallery